Did some digging on possible targets that could be on the Montreal Impact radar for next season. These are current players from overseas.
MLS-rumors.net: Stephen Makinwa
Nigerian striker - Stephen Makinwa:
He has been linked to the VAN Whitecaps and Toronto FC as of late. Could Makinwa pass up thoseCanadian teams & sign with expansion side Montreal?
totalfootballmadness.com: Patrick Vieir
French defender/midfielder - Patrick Vieira:
His former club Manchester City pretty much have made him a "free agent." Over the years Vieira has been solid but he is now 34-years-old. MLS teams such as the Philadelphia Union and New York Redbulls have shown interest in his services.
dailymail.co.uk: Martin Petrov
Bulgarian striker - Martin Petrov:
Is currently being shopped by his club-side Bolton. He has previously played for Atletico Madrid and Manchester City. He is 32-years-old and started less than half of his team's games this past season. However, I think he could provide some "punch" up-front for the Impact.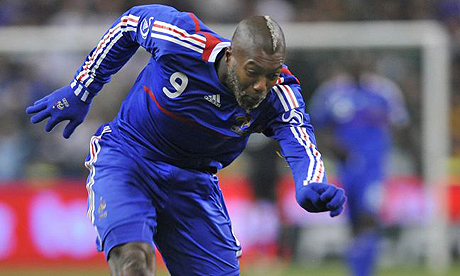 guardian.co.uk: Djibril Cisse
French striker - Djibril Cisse:
He has been linked to big-name MLS clubs such as the LA Galaxy and Seattle Sound ers. Cisse has publicly said that he is intent on "fighting" for a roster spot on a team in the countries of Italy, France or Spain.